VA Home Loans by the Numbers [INFOGRAPHIC]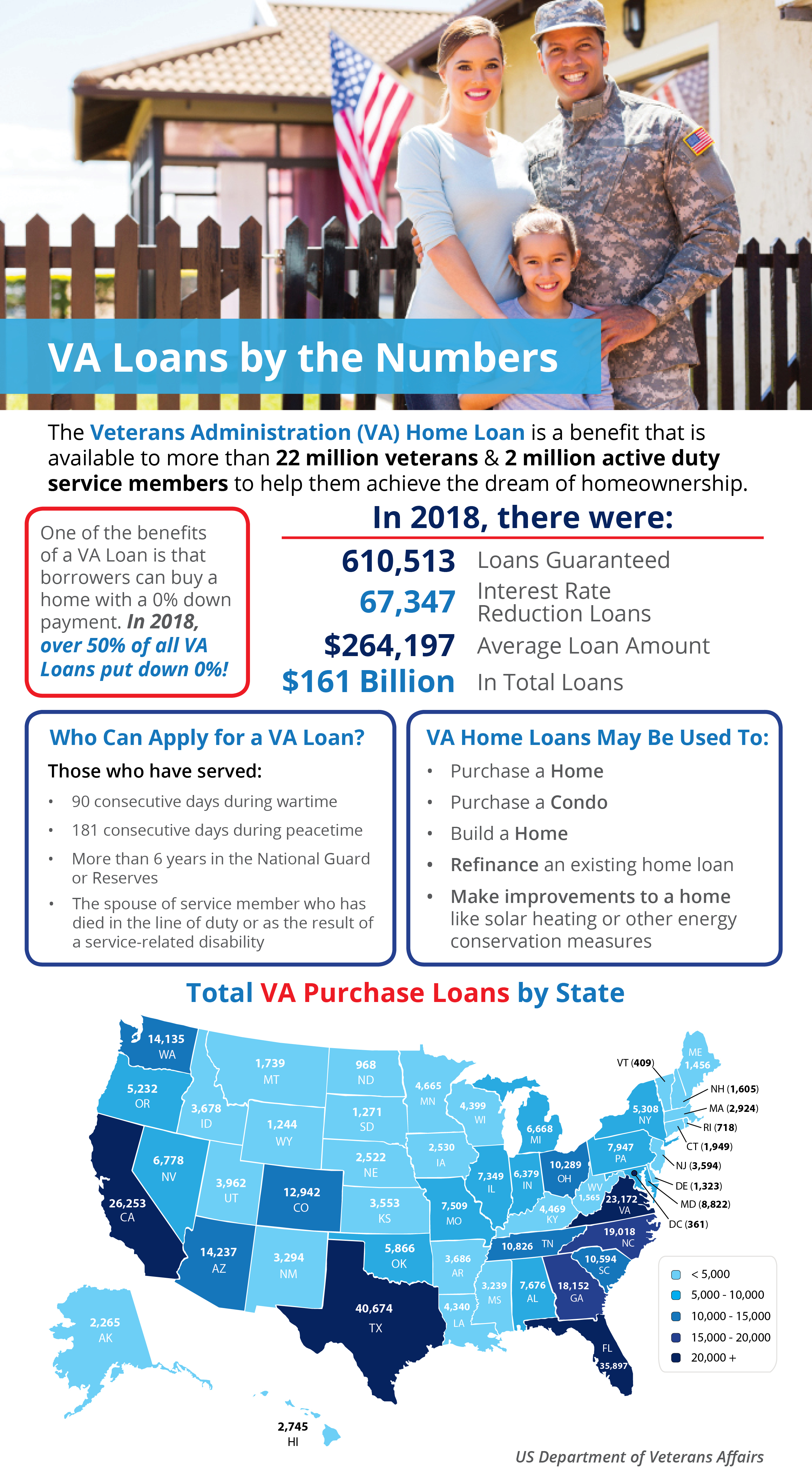 Some Highlights:
The Veterans Administration (VA) Home Loan is a benefit that is available to more than 22 million veterans and 2 million active duty service members to help them achieve the dream of homeownership.
In 2018, $161 billion was loaned to veterans and their families through the program.
In the same year, the average loan amount was $264,197 and 610,513 loans were guaranteed.
from Simplifying the Market™ https://ift.tt/32nVb7S
via IFTTT The Julian Team San Antonio Area Real Estate (210) 279-8408